Viet Ba Company
Phone: 024.32127350, 024.32127351 Fax: 024.32127352
Email: info@vietba.com.vn                                  Website: www.vietba.com.vn
Address: No. 56 Lane 236 Khuong Dinh, Ha Dinh, Thanh Xuan, Hanoi
Transaction office: No. 11, lane 55, lane 560 Nguyen Van Cu, Gia Thuy ward, Long Bien district, Hanoi city.
With a brand that has been built into the health care industry, VIET BA strives to develop, respond to the growing needs in the healthcare industry and improve medical technology.
Main products provided by VIET BA COMPANY include:
Analyzers: Labo system integrated automatically open, automatic biochemistry, auto immunology, automatic hematology, electrolyte + blood gas, HbA1c, urine, automatic staining of templates, ...
Chemical and consumption.
Diagnostic imaging equipment: CT scanner; Digital X-ray system; System of upgrading analog X-ray to digitalization; Endoscopic; Supersonic; X-ray bone density meter ...
Scientific and technical equipment
Medical softwares: HISLink, LABLinhk, DROC, LIS; PACS / RIS, HR / Salary, PhIS,….
Technical support and training.
Hdomestic and foreign cooperation:
Domestic: Good cooperation with the following organizations: Vietnam Medical Equipment Association, Institute of Medical Equipment and Works, Center for Non-Destructive Evaluation, Department of Biomedical Electronics of Hanoi Polytechnic University, School University of Natural Sciences, Hanoi National University,….
Foreign: Good cooperation with organizations: Canon (Japan), Toshiba (Japan), DRTech (Korea), DRGEM (Korea), ACK (Korea, Varian (USA), MEDAVIS (Germany), ...
2012 Vietnam Talent Award in the field of Information Technology, Natural Science and Medicine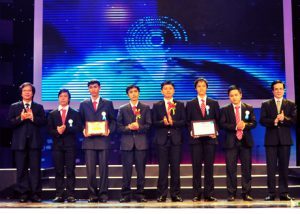 TECHMART Gold Cup 2012 Award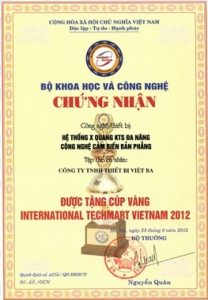 LABLink Vietnamese talent 2008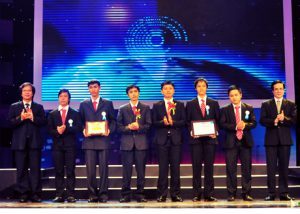 Second prize: The finished product has been widely applied in practice